"Have you lost that weight yet?" was the very first question a friend of mine asked me, after I had just given birth to my first child. Because why ask about mine or my daughter's health first, eh? That was many years ago…
However, one thing that struck me when I first came to London, apart from the noise and multiculturalism, was how relaxed bigger women were about their body shapes. Just so you know – I'm not now nor have I ever been skinny. Okay, I was pretty skinny once upon a time when I first became a vegetarian which I no longer am. However, that only lasted for about a year, maybe two… Prior to that, back in Poland, I was often on some sort of a diet – never able to reach or keep my desired shape. Of course, there was always someone there who would "kindly" remind me that I was just slightly too fat. The crazy thing is – I really was not!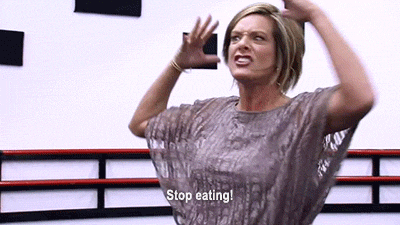 So, in London, after the initial shock, I began feeling quite liberated from this obsession of trying to be skinnier than what was right for my body type. Well, if you've never been to Poland, let me tell you, just like me back then, many Polish women don't shy away from diets and many despair when they put on weight. Polish women are beautiful – often blond and blue-eyed, poised, and elegant with not a lot of flesh on them. You can tell that they're serious about their appearance which is fine. But what isn't fine is the obsession that I can still recall and often am reminded of when I go back home.
I had to leave the country and see something different (thanks, London!) to understand that there isn't just one standard of beauty for a female body. I should probably mention that marrying an African helped with that too. And yes, the friend who asked the previously mentioned inappropriate question was Polish… Now… I do know that Polish ladies do not own a monopoly on the 'I'm too fat!'cross-cultural obsession. However, I do not recall any of my African friends or family members ever suggesting that I should lose weight. Quite the opposite, during my strict vegetarian days, some actually demanded that I fatten up, but that's another story for another day…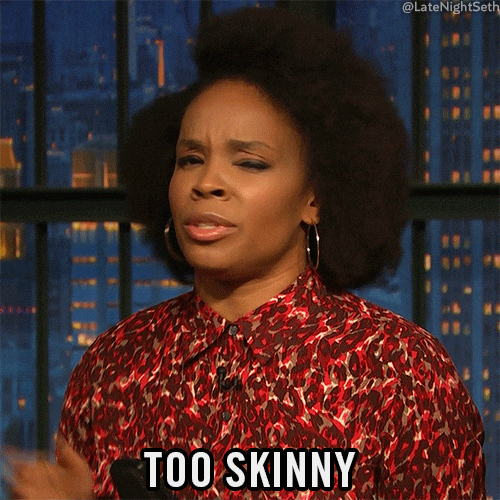 Ah, the beauty of a mixed-race experience! You just can't please them all, can you?
Anyways, I am not advocating obesity, but it is extremely disturbing to me when I see mothers telling their young (already insecure) daughters that they need to lose weight, especially when they don't! I came back from a holiday in Poland two months ago.
But, while in the land, a friend of mine and I recorded this conversation which went in that very direction… Ironically, it is titled, "Go, lose that weight already!" It's in Polish, with English subtitles, and we chatted while making flower crowns. Why not? We laughed a lot throughout the talks, but there is a deeper message, in between our cackles. Enjoy!