I'm beginning to get those butterflies whenever I think that my first poetry evening in years is only 7 days away! Thank God, in spite of initial roadblocks, I'm calm and positive about it… All in all, those are friendly butterflies – they can stay, for now, as long as they don't misbehave.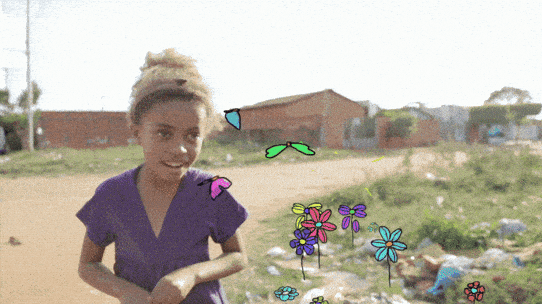 It's not butterflies that make this event special though, but the artists who offered to contribute… Poetry Evening with Monika Ribeiro & Friends Line-up Includes:
Lyrical Healer – Bestselling Author, Poet/Singer whose work was featured on BBC iPlayer, Virgin TV, BBC London radio…
Desiri Okobia – Author, Poet, English Literature Teacher…
PK Boadi – Multiple Award-Winning Gospel Musician…
Avril Swift – Theatre Actress as seen in "Daisy pulls it off" at the Miller Centre Theatre Company Productions…
Nigel Swift – Contributes at a Theatre; Plays the Flute…
Monika Ribeiro – Author, Poet as seen in Polish Weekly, Goniec Polski, Nigeria Magazine, Black Heritage Today…
You may remember Lyrical Healer, aka Winsome Duncan, from my interview with her (on the subject of creative entrepreneurship). On that note, this event is also an opportunity to network with like-minded creative entrepreneurs.
Likewise, I had already introduced the author of "Diaries of a Visionary" and "Bodel" – Desiri Okobia who did a great job at recording the voice-over for my poem titled "I saw her smile".
PK Boadi is a multi–award–winning Gospel musician whom I've also mentioned a few times before. Moreover, in my "other life", as a journalist, I wrote about him winning AGMA Discovery of the Year 2012. He has won many more awards since then…
Avril Swift, in January this year, played Alice Fitzpatrick in "Daisy pulls it off" by an Irish screenwriter Denise Deegan. Having seen Avril in action, on a few occasions, I fell in love with her dramatic expressions. I'm super glad that she'll be a part of this eve.
Nigel Swift, too, is an occasional actor who happens to play the flute beautifully. When he plays, I feel transported to another – very tranquil place in my mind.
Both Avril and Nigel will read and perform from my books "Love, don't Fear" and "Do Lend Me Your Ears". Topping it all off, Nigel will play a few beautiful melodies on his flute as well… 
I have no doubt that this will be an evening worth remembering… Still, if you're unsure if it's for you, find MORE INFORMATION HERE and/or watch out for brief previews in my Instagram Stories. I plan to post them daily starting from tomorrow…
Let's Meet Offline. 😊